CatchReport is the result of the combined collaboration between marine scientists from UCT , Rhodes University and ORI and two dedicated passionate anglers from Western Cape Deep Sea Angling Association and the Cape Boat and Ski Boat Club. Their shared vision is to improve our knowledge base of South African recreational fish resources through the collection of data from all recreational anglers and spearfishers through social and competition catch data. The future of recreational angling rests entirely on sound management of the resources, which is only possible with reliable, relevant and current information. Anglers and spear fishers generate this information every day, however, very few of them record their data, and those who do had no way of feeding this data into a national data base… until now.
The CatchReport project has been started by funding from  WWF-SA, through the Nedbank Green Trust, with support from scientific institutions, marine biologists and researchers. All recreational angling clubs and associations, and individual anglers are invited to participate in this initiative.
The idea behind CatchReport is to provide anglers with a portal through which they can record and store their own catch data which they can then retrieve from their Smartphone or computer via the internet. At the same time, non-personal aspects of their data are shared with scientists who will analyse trends in the abundance of recreational species and feed these analyses back to anglers via this website in newsletters and research papers.

 
CatchReport provides a convenient means for individual anglers to record and retrieve their own catch data, and it also offers a wealth of information on the fish species, fish identification and  fishing environments. It also includes a new scientific grid map system covering our entire South African coastline allowing data to be assigned to specific areas for accurate research purposes.
CatchReport will allow for recreational competition catch data from all angling clubs to be accurately recorded. Club officers or competition organisers will be able  to record and submit their catch data via a downloadable tailor-made interface. This MS Access / MS Excel software program allows clubs to simply and easily log all their data  using a universal standard template which can be customized later to include their scoring systems. The embedded report writer allows direct upload of competition catchdata into the national CatchReport database. Data submitted in this format can also be retrieved by individual anglers registered with CatchReport.

All data submitted will remain the property of the angling associations and can only be accessed by registered scientific organizations for the assessment of fish stocks along our coastline and those associations that provided providing the data.

The data collected will allow recreational anglers to make a valuable  contribution towards the wise and sustainable use of our linefish resources  based on applied scientific principles. The future of recreational angling lies in your hands based on improved scientific monitoring methods and controls. Join us in becoming responsible anglers who care about the future of our sport and our wonderful marine resources.

Records of your fish catches are a very valuable source of information, especially when combined with the records from other anglers and from other areas. The rate at which fish are caught, the areas and times where they are caught and their sizes are the best and sometimes the only information that scientists have to estimate the trends in fish abundance, and to make recommendations on catch restrictions. CatchReport is an exercise in collective value creation which will contribute towards improved management of our marine resources.

The basic principal of fisheries management is to regulate the harvest of fish so that the remaining fish are sufficiently abundant to replace their losses. Scientists need to monitor the amount of fish being harvested and the number of fish remaining in the sea. In a commercial context this is relatively easy – catch quotas are regulated, there are few fishing boats and the fish are channelled through factories or traded – and records are kept for financial control.
Recreational fisheries are much more difficult to monitor. The number of fishermen is not known, and is often unknowable. Almost every household has fishing equipment, which can be activated upon rumours of a fish run, or a simple holiday at the sea. The number and species in the catch are even more difficult to census. Many will not want to divulge times when they caught no fish, yet others might exaggerate how many or how big the fish they caught were, which can lead to biases in the data collected. Recreational fishermen are under no obligation to report their fishing activities. Attempts to force recreational anglers to divulge fishing information, such as with west coast rock lobster, have never yielded particularly useful or reliable information.
Catch data regarding de-commercialised species such as baardman, blacktail , bronze bream, the Cape and Natal knifejaws, garrick  galjoen, etc. are particularly hard to come by.
The real danger here is that recreational fishing is either very poorly regulated, due to an absence of data, or it is regulated on the strength of trends in commercial data. Commercial fishers often exploit different areas, use different methods and are driven by different motivations. Their data might not reliably reflect trends in resources that are primarily targeted by recreational fishermen or divers. This is particularly true in the case of de-commercialised "recreational"species.
 

CatchReport offers a convenient portal for concerned individual anglers through which their catches can be voluntarily recorded, for both personal reasons and for its contribution to a national data set to strengthen the knowledge base of recreational angling. The individual's data may only be accessed in full by that individual, but certain fields will be queried for scientific analyses, without revealing the anglers personal details or exact fishing localities. Reports on these analyses will be posted on the CatchReport site, and may also be used to debate in national advisory groups, such as South African Marine Line Management Association (SAMLMA), the Recreational Fishing Forum and the Linefish Scientific Working Group.

Competition data represents a special case that is particularly valuable for scientific analysis because the competition rules and the regularity of the event facilitate inter-annual comparisons.

 

CatchReport therefore aims to get as many fishing events recorded as possible, either through the clubs or by appealing to anglers directly to register with CatchReport and contribute to conservation and improved fisheries management every time you go fishing. Join us in becoming responsible anglers who care about the future of your sport.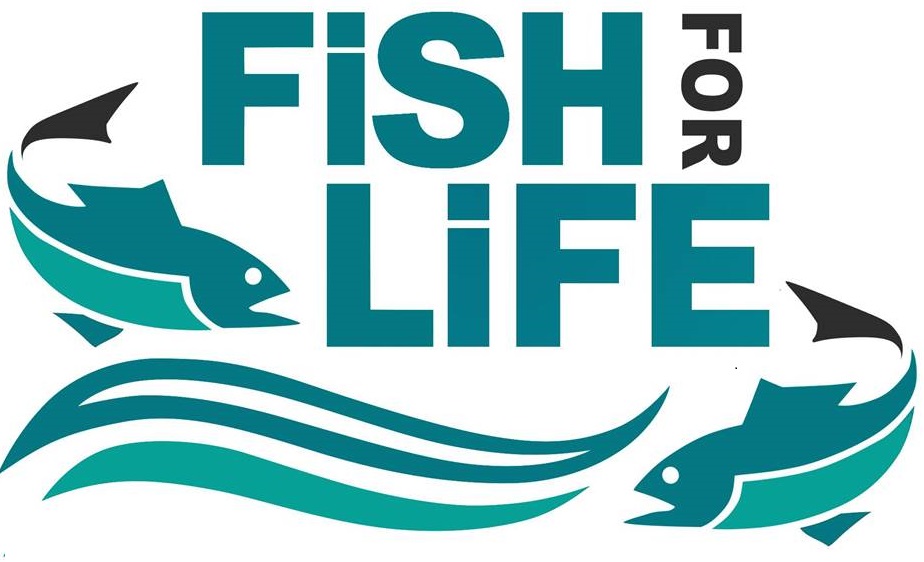 FishforLife is a national project aimed at improving the knowledge base and stewardship of our recreational fishery resources. The project will raise awareness about the status of target species, the value of MPAs and best fishing practices and gather new data for the sector.

The project facilitates countrywide collaboration between the scientific community, the recreational angling community and ocean enthusiasts in order to capture and collate recreational angling data, record species sightings and collect historical species images. More specifically, the FishforLife project objectives are:
To establish a network of active citizen scientists by providing opportunities for recreational fishers to improve the knowledge of the conservation status of recreationally targeted fish species.
To raise awareness about threatened linefish species, drawing from the IUCN global and National Redlists, and the role of MPAs in protecting these species.
To inspire anglers to contribute information on species defined as "data deficient". Examples of popular recreational species that are data deficient include bonefish, santer and several kingfish species.
To empower recreational anglers by providing them with access to a comprehensive knowledge base.
To provide a comprehensive platform to pilot innovative recreational catch data monitoring systems, including the co-ordination of existing projects that contribute towards the goals of FishforLife.
FishforLife Citizen Science components
There are three sub-projects through which recreational fisheries information will be captured, namely: CatchReport,Fishtory and the Sea Fish Atlas. These three platforms fall under the umbrella FishforLife project and allow recreational fishers and ocean enthusiasts to collect and record different types of information. A brief summary of each of the sub-projects is provided below:
CatchReport: CatchReport mainly seeks to collect catch and effort data from recreational fishers at fishing competitions. However, it also provides the opportunity to individual anglers to log their social fishing catch information. The CatchReport platform is compatible with mobile devices and therefore enables fishers to log their catches anywhere, anytime.CatchReport will also allow recreational fishers to access their stored catch data and view their previous fishing activities, acting like an online log book.
Sea Fish Atlas: Sea Fish Atlas, currently being run through the iSpot website, allows ocean lovers, divers and recreational fishers to record any fish sightings and share it with fellow enthusiasts. Citizen scientists will submit observations in the form of photographs coupled with the date and location of their sightings. This platform is being used to contribute to a National Fish Atlas driven by SANBI with the aim of mapping marine fish distribution in South Africa.
Fishtory: Fishtory aims to collect an array of historical and contemporary photographs of linefish species as well as other historical linefish data sources such as angler diaries. This information, when combined with catch records from magazine and newspaper articles, will be used to develop a historical database of measurements such as typical catch size and distribution. Ultimately, Fishtory will provide unique insights into the past that will help managers secure the future of our fish.